Fans of the 86 can test-drive and compare the GR86 and Subaru BRZ at FUJI 86 STYLE with BRZ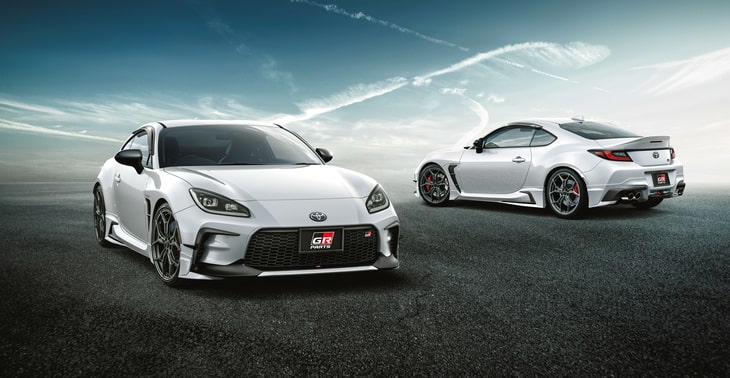 The GR86 was jointly developed with Subaru Corporation (Subaru). In September 2019, Toyota and Subaru entered into a new business and capital alliance, and have promoted their goal of making ever-better cars in new fields, such as by jointly developing the new Toyota bZ4X battery electric vehicle (BEV). But the two companies also share a desire to continue delivering the excitement, thrill, and joy of driving sports cars; to this end, they have also engaged in the joint development of sports cars that embody the unique qualities of both companies.
The GR86 shares the same base as the Subaru BRZ. However, Toyota focused on delivering the unique driving feel of a GR vehicle, with intuitive handling and instinctive responsiveness, linear response, and outstanding agility at the upper limits of performance. While carrying on the tradition of the 86 and engaging in friendly rivalry with Subaru's BRZ development team, TGR sought to develop a vehicle that would realize a GR-like evolution. As a result, the new GR86 has been reborn as a car designed with outstanding driving feel that is both direct and satisfying.